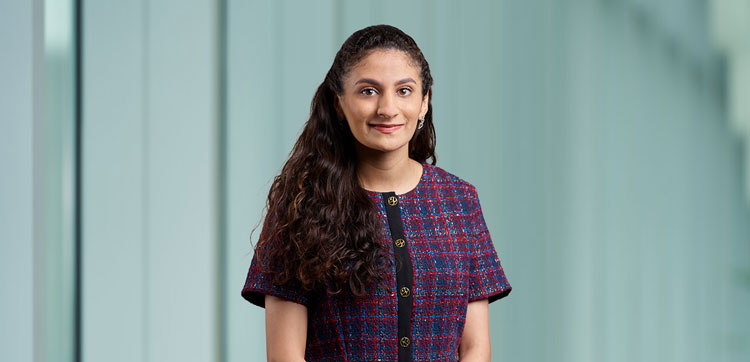 Q & A
How long have you been with SICO and why did you decide to join the bank ?
I have been with SICO since December 2019, and I decided to join the Bank because it was a great opportunity to learn about financial markets as a fresh graduate. SICO is the only research house in Bahrain and everyone I spoke to had good things to say, so I was really excited to join the team!
What did you do before you joined SICO?
Prior to joining SICO, I was studying for my master's in Investment Management at Bayes Business School in London. I also worked briefly in KPMG's Audit division.
Tell us a little bit about what your job as a research analyst involves?
My primary focus is the coverage of stocks within the consumer sector, with tasks ranging from valuation and investor recommendations to analysis and report writing. My job also requires that I maintain a strong command of GCC equity markets through daily monitoring, in addition to initiation of new products, and delivering on an array of tasks that revolve around equity, market, and IPO analysis.
What is the best part of your job/what is it about your job that you enjoy the most? Or what is the best thing about working at SICO?
The best thing about working at SICO is how dynamic the work is. As an analyst in the research department, I gain extensive exposure to range of different sectors. Working at SICO allows you to hit the ground running as we are all allowed ownership of our tasks early on. This positive environment is conducive to a great team atmosphere where everyone can bring something new to the table and draw on their diverse backgrounds.
As a Bahraini woman working in the field of finance, what advice would you give to other women who may be interested in embarking on a similar path?
Although the financial sector is generally perceived as a male-dominated space, I have been lucky to work in diverse and supportive work environments thus far. It is important to know that your gender does not affect your competencies, and I would advise any Bahraini woman looking to work in the field of finance to pursue her interests, work hard, and not be afraid to take chances. There's definitely room for us to excel.
What do you enjoy doing outside work?
I enjoy playing board games in my free time. This is a hobby that I am lucky to share with my friends and we are all quite competitive, especially when it comes to strategizing over a good old game of Settlers of Catan.