SICO published its second annual investor return assessment survey, offering an inside look into the economic and return expectations of investors across the GCC. In its second year running, the online survey commenced this year in September and compiled data from 111 C-Suite executives, investment and fund managers, business owners, and institutional investors representing a diverse mix of GCC enterprises.
The survey sought responses on the overall economic outlook and minimum unleveraged return requirements for various asset classes, including listed equities, government bonds, real estate, private equity, and cash deposits for all six countries in the GCC. The survey also touched on the issues which are currently of the most concern to investors.
Some of the findings include that investors require higher annual returns of 9-11% for Saudi Arabia, the UAE, and Qatar, while all GCC countries expect over 3% for cash deposits. Additionally, inflation is the biggest concern across all GCC countries, followed by interest rates and recession.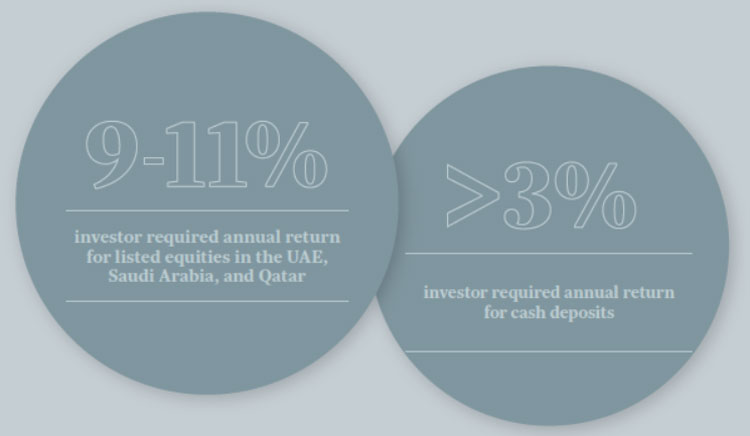 Regarding outlook, investors are broadly optimistic of Saudi Arabia, the UAE, and Qatar's economies.

You can access the full report here