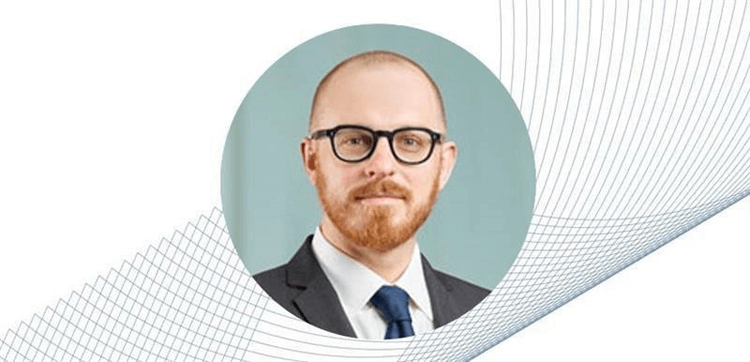 Managing Risk
Can you tell us a bit about your career path prior to joining SICO?
I've been fortunate enough to have gained my experience in some of the most prestigious global finance houses, predominantly based in the UK. I graduated from the University of Portsmouth in the UK with a BSc. in Disaster Risk Management. During my final year, I did some consulting work for a re-insurance brokerage firm in London writing country risk reports for their insured asset portfolios. This opportunity spawned my interest in working in finance and, once I graduated, I was able to find a junior role in the Risk Management Department of a small, very old British private bank. After a couple of years, I moved on to work in the Asset Management business of Morgan Stanley. Following the turmoil of 2008, Morgan Stanley sold a significant part of its UK Asset Management business to raise regulatory capital, and I was approached by JP Morgan to help in the setup of their Risk Management function in London. Subsequently, I was recruited by Credit Suisse to build and lead a holistic risk management function for their asset management and discretionary investment businesses in London. I spent ten years at Credit Suisse prior to Joining SICO.
As our first Chief Risk Officer, you have just stepped into a newly created role at SICO. Can you tell us what the first few months on the job have been like?
My focus for the first few months has been to listen and learn about the businesses within SICO and to get to know the regulatory environment in Bahrain and the region. It has been a very exciting time for me with a lot of change and new challenges to tackle. I have been delighted to meet so many new colleagues at SICO and everyone has been extremely kind and welcoming.
What are the main goals that you are looking to achieve in the first year?
The most important goal to me is gathering as much knowledge as I can before I begin finding opportunities to enhance the risk framework. I need to gain a deep understanding of how SICO operates and the history behind the current practices. I have a long-term approach, looking to achieve gradual but sustainable enhancements to current practices, rather than sudden overhauls. The goal is to ensure that everyone at SICO views the Risk Department as a constructive and helpful partner, there to help in achieving each Division's business objectives, and not a source of unnecessary bureaucracy.
SICO is a leader in so many categories in the GCC and I plan on adding Risk Management to that list. I know from experience that risk management is a value-added part of a thriving bank and directly represents an opportunity to stand out from the crowd, gain a competitive advantage, and win business, especially with an institutional client base.
You are based in Bahrain, but your role encompasses the entire group including our newly acquired Saudi subsidiary, SICO Capital. Can you tell us what your priorities are for Saudi?
SICO Capital operates in Saudi Arabia under the SICO brand, so there is a clear expectation that it will meet the standards applied across the whole Group. Whenever a new business is brought into a group, there is an important balance to be struck between implementing changes required by the group and allowing the incoming business to run efficiently with its local expertise.
The addition of SICO Capital gives the Group direct access to an important market, and the role of Risk Management will be to ensure that we can take every advantage that opportunity affords in an efficient and prudent manner, ensuring its long-term success.
What attracted you the most to the new role and to relocating from the UK to Bahrain?
I am delighted to have been given this opportunity to join SICO and move to a new part of the world. It has always been an ambition of mine to work outside the UK, so I am excited to be able to tick a significant life goal off my list. That being said, it is a giant leap both for myself and my family, and a decision I did not take lightly. During the extensive interview process, as I found out more about SICO and spoke at length with members of the Senior Management team, I knew that this was the right organisation for me. My experience since joining has further reinforced this confidence, and I am deeply grateful to have been given such an opportunity.
Is this your first work experience in the region? How different is it from working in the UK?
This is my first experience working directly in the Middle East, although I have collaborated extensively with colleagues in the region at previous firms. Morgan Stanley set up an Asset Management office in Saudi when I worked there, which I helped work on from London. At Credit Suisse, I worked with colleagues based in Doha, and the Asset Management business had joint venture relationships with large sovereign entities like Mubadala, and direct investments from the Qatar sovereign wealth fund. None of this is a substitute for actual on the ground experience so I am thrilled to now have that opportunity.
In terms of differences between working in the Head Office in Bahrain and working for firms in London, aside from the obvious things like the weather, the working week being different, etc., I have been more struck by the similarities. In each location I have found a deeply engaged group of smart, talented, and driven people from all over the world.
What is your biggest professional challenge at the moment?
There is always a lot to learn whenever you change roles or move to a new company. I am enjoying the challenge of a steep learning curve as I learn the ropes at SICO, but I am keen to get to the point where I can add value to the Group in my new role as fast as possible.
What advice would you give to someone looking to start a career in finance?
I would certainly advocate everyone developing coding skills and data science skills almost irrespective of what area of finance they want to get into. Working with large datasets is a feature of a very wide range of roles in finance and so skills in statistics and data analysis are key. For those just starting their careers, perhaps in their first role, they can try to identify someone outside their immediate team or department who might be willing to mentor them and allow them to learn from their experience. Choose well and invest time in those relationships and you will find substantial benefits.
What are we most likely to find you doing outside the office?
I have a young family, so we try to do plenty of activities together. I will be spending a lot of time with them as we all settle into life in Bahrain. A few years ago, I learned to kitesurf in the UK and I have been looking for an opportunity to revisit that here in Bahrain.